Our Services
American Access is among the modular ramp industry leaders in the U.S. today.  Providing you with Wheelchair Ramps, Steps, Walkways, Stadium Access and Bleacher Access.  American Access is the answer to many types of barrier issues for private and public access.
With the installation of thousands of wheelchair ramps across the country and over 22 years of access experience, the choice is clear.
Whether you are purchasing for your school district, your portable classroom, your portable office building, an existing building needing compliance, churches, government housing and more, the choice is clear.
With local dealers and installers in our national network ready to help you with site evaluations and product installations, the choice is clear.
With our Mid-south manufacturing facilities and great shipping lanes to choose from, the choice is clear.
With knowledgeable staff on hand that has touched and worked with the very product you are inquiring about, and not just desk jockeys, the choice is clear.
With the ability and desire to help you start and complete your project in a timely manner and within your budget, the choice is clear.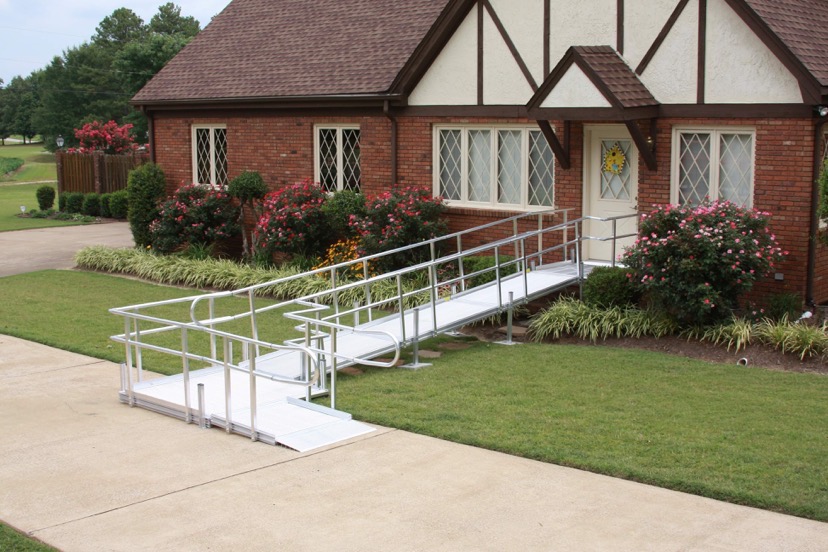 American Access is the Clear Choice
Call us today for a NO obligation product quote and see the difference for yourself.  You will be glad you did.
Call today, 1-888-790-9269.